Gaussian Workshop
Gaussian Workshop
This two-day workshop will cover many of the methods available in the Gaussian 16 package which has support for GPUs. There will also be a short introduction to the subject of electronic structure theory and a hands-on where the participants gets to try out Gaussian 16 themselves. During the course, the participants will be able to use Gaussview graphical interface (license of 30 days provided by Gaussian).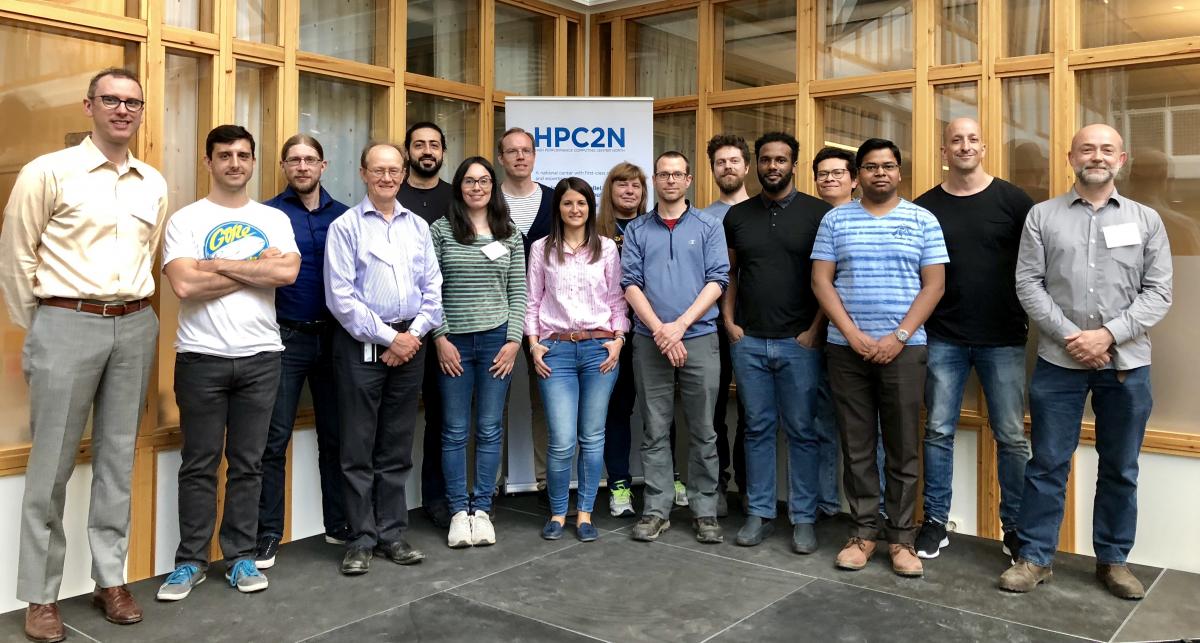 Download schedule as PDF here.
Schedule, day 1, Monday 14th May:
08:45-09:00    Check In & Distribution of Workshop Materials
09:00-10:30    Lectures - Chemical Potential Energy Surface Review
Designing Computational Experiments
Potential Energy Surfaces
Optimizing Reactants & Products
Optimizing Transition States & Reaction Path Following
Vibrational Spectroscopy & Thermochemistry
10:30-10:45    Tea and Coffee Break
10:45-12:00    Laboratory I: Chemical Exploration
12:00-13:00    Lunch
13:00-14:45    Lectures - Model Chemistry Review
Basis Sets

Density Functional Theory

Semi-Empirical & Molecular Mechanics Theories

ONIOM Hybrid Methods 
14:45-15:00    Tea and Coffee Break
15:00-17:00    Laboratory II: ONIOM Adventures
Schedule, day 2, Tuesday 15th May:
09:00-10:45    Lectures - Solutions & Spectroscopies
Self-Consistent Field Problems & Strategies

Solvation Models

TD-DFT & UV Spectroscopy
10:45-11:00    Tea and Coffee Break
11:00-12:00    Laboratory III: Solution-phase Chemistry
12:00-13:00    Lunch
13:00-14:45    Laboratory IV: Excited States
14:45-15:00    Tea and Coffee Break
15:00-17:00    Laboratory V: Open-shell & Paramagnetic Systems
Participation is free. Lunch and coffee/tea will be provided.
Prerequisites: Linux knowledge
Instructors: Jason Sonnenberg and Michael J. Bearpark (Gaussian)
Time and date: 14-15 May, 2018. 8:45 - 17:00 the first day, 9:00 - 17:00 the second day.
Location: MIT-Huset, room MC313 (lectures) and MA416 (computer lab) (Directions to MIT huset here).
Deadline for registration: 1 May 2018
Please register using this form. All fields marked with * are mandatory.
Updated:
2023-09-11, 11:36